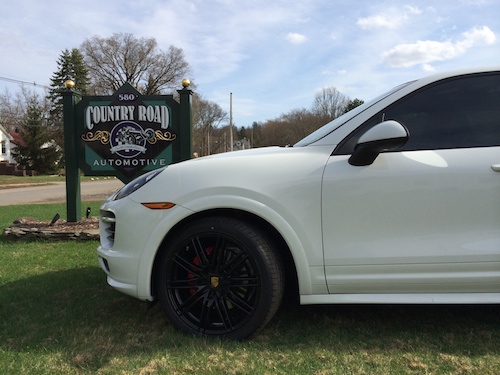 Selecting the right auto repair shop is a big deal. After all, your safety and pocketbook depend on it. If bringing your car, truck, or van to a shop that operates with honesty, dependability and fairness is important to you, look no further than Country Road Automotive in Lincoln Park, New Jersey. Owner, Bob DeStefano, has worked diligently to create a customer experience that surpasses what you will receive from your local dealership or chain store.
The advantages of bring your vehicle to Country Road Automotive are distinct. Here are a few of the ways you will benefit:
Lastingness – Country Road Automotive has been serving customers for over 21 years. We are here to stay. This is good for you because it means you can always rely on Country Road Automotive to be here when you need to have the oil changed or your vehicle needs to be repaired.
Experience – Just because we've been working on vehicles for a while doesn't mean we aren't up on the latest automotive technology. Bob is an ASE-Certified Master Technician and we have other ASE-Certified master and hybrid mechanics on staff. That's important because it means the mechanic who works on your vehicle has a high level of knowledge in diagnostics and repairs. In fact, we contend that our technicians possess a greater level of skill and knowledge that can only be gained from working on many different makes and models.
State-of-Art Equipment – Just like keeping up with the latest in automotive technology, it's important that an auto repair shop use the latest in equipment. Bob has made a deliberate effort to purchase state-of-the-art equipment for the shop. This is beneficial to you because it means your vehicle will be fixed right, the first time.
Options for Replacement Parts and Tires – When you bring your vehicle to the dealer, you will be limited to the parts they supply. That's not necessarily a bad thing, but at Country Road Automotive, we can offer you more options. In fact, we may recommend a replacement part that would be of higher quality and a better price than what the dealership can offer. More options mean you can save more and the parts installed should last longer with proper maintenance.
Personalized and Friendly Service – At Country Road Automotive it's all about making sure your customer experience is a good one. You will always receive a friendly greeting, you can talk with the mechanic who works on your vehicle, and we are happy to take the time to explain any needed car repairs to you. The best part is that we will describe the repair work to you in a language you can understand.
We could go on with the list of benefits of working with Country Road Automotive; however, the proof comes from the 5-star reviews and referrals we receive from our satisfied customers.
We would love to have the opportunity to earn your business and are confident that once you experience the service in our auto repair shop, you will never want to bring your vehicle anywhere else.  Schedule an appointment today for your next auto repair or maintenance service.