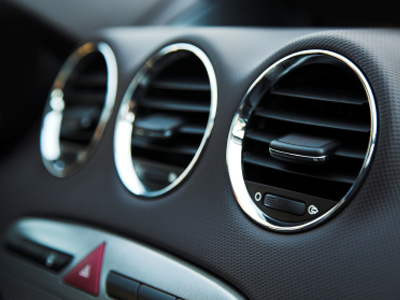 When the weather gets hot outside, there is nothing more annoying than turning on your car's air conditioning system and warm air comes out.  You want to know with a mere flick of a switch that cool and refreshing air is on its way.  There are a number of problems that could occur requiring car air conditioning repair.  That's why you should trust your auto air conditioning service needs to experts.
The trained technicians at Country Road Automotive are experienced with car air conditioning repairs.  If you are having a problem with your car's air conditioner, we first look to see if there are any loose belts.  If during your auto air conditioning service we find there may be a leak, we may perform a dye injection leak test.  Finally, and if needed, we evacuate and recharge your car's air conditioning system.
Let Country Road Auto keep you cool with our car air conditioning services.  Call us today to make an appointment.
Car Heating System Repair – Keeping Your Car Warm in the Winter
The heater in your car is basically a smaller version of the cooling system's radiator.  Heat is produced during the engine's combustion action. It is absorbed by the coolant in your car's radiator and circulated through the heater before going back to the radiator. A fan then distributes air over the heater core and into the passenger compartment of your car.
Like your car's radiator, the heater core can become clogged with rust or sludge and you will need to have your car heater system repaired.  If you have no heat or you smell the sweet aroma of engine coolant when your heater is on, chances are you have a small leak in the heater core requiring car heater repair.  At Country Road Auto, we can help get your car's heating system operating properly so you and your passengers remain nice and warm during the winter months.
Preventive Maintenance:  The Best Way to Avoid Car Air Conditioning/Heating System Repairs
Preventive maintenance goes a long way in reducing potentially serious problems with your car, but even more importantly, it helps you minimize the costs associated with breakdowns.  The technicians at Country Road Auto are trained to identify potential maintenance issues with your car, van or truck that may require air conditioning service or heater repair.
Click here to schedule service on your car's air conditioning or heating system with Country Road Automotive in Lincoln Park, NJ.